Virtual Events for Real Communities
Teooh is an environmentally-friendly alternative to traditional events. We can provide a social experience for groups of people who otherwise can't attend events in-person. Scale your events globally without scaling overhead costs.
Offer your community a unique experience
Attendee's customize their avatar, and then control their character as if it was a real event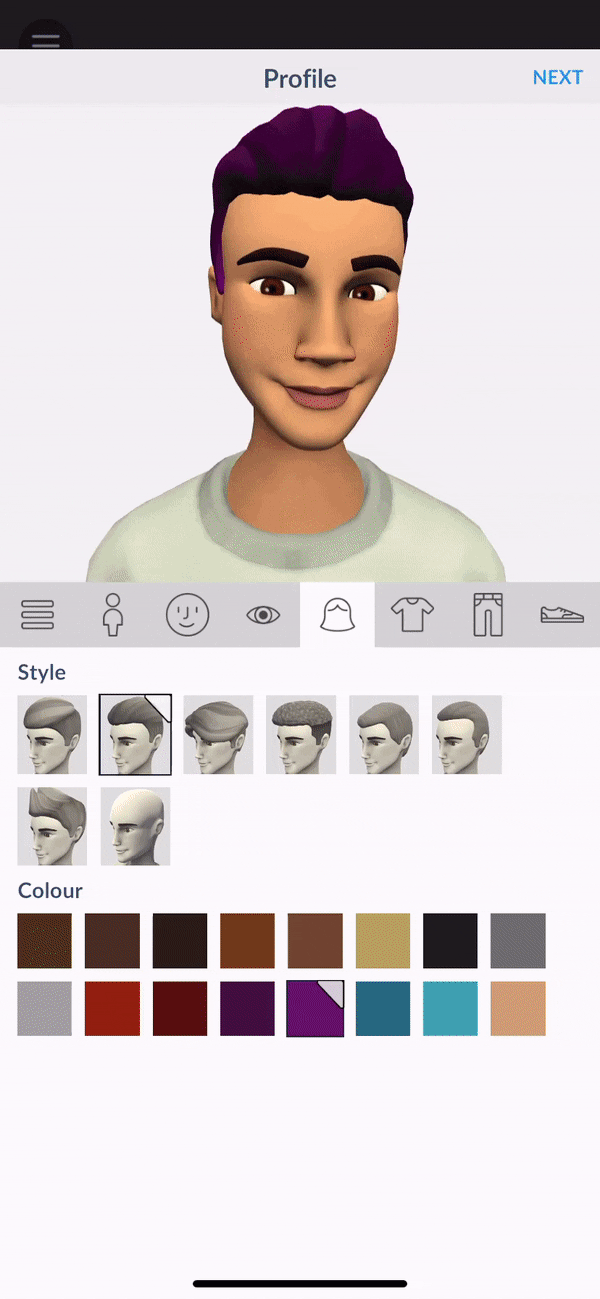 What people are saying
That's so cool! I hear him louder when I sit next to him just like real life.
Jacqueline Stein, TedX Speaker
I've done a ton of public speaking and dozens of webinars, but for me, Teooh is a perfect combination of the webinar and live conferencing. You can feel the presence of people around you, interact with them and have a real networking session.
Szczepan Bentyn, Bitcoin Pioneer
Felt like I could connect with everyone in the room just as I would at a regular event.
Steven Wang, Entrepreneur & TedX Speaker
1.
Plan your event
Pick a format and date that is best for you and your community members
2.
Invite your community
Share your Booking link on your newsletter, Twitter, and more.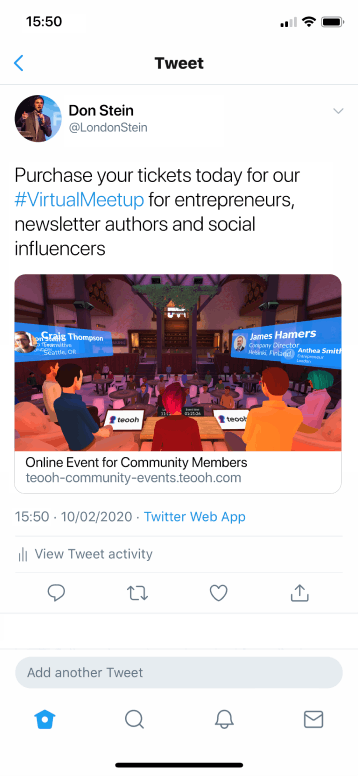 3.
Join your event
Just open our app and you'll be placed inside of your personal event venue... don't be late! 🙂
Choose the Virtual Event format best for YOUR Community.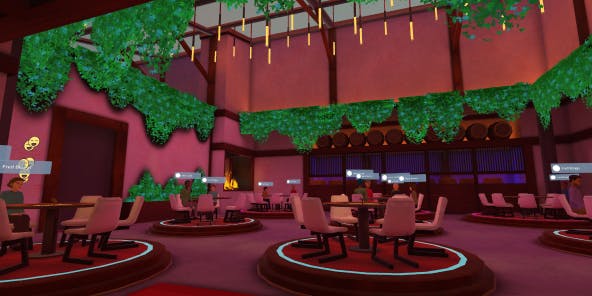 Virtual Meetups
Your community lives all over the world, so you need an event venue as accessible as your content.
Capacity: Up to 100 attendees
Purpose: Sharing domain expertise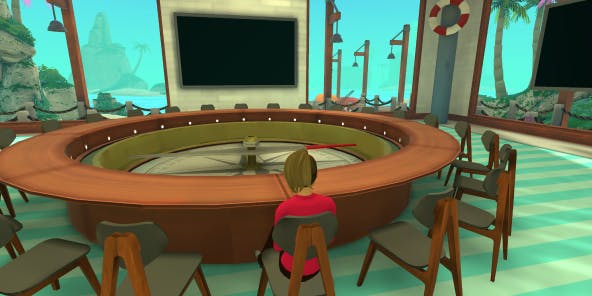 Virtual Mastermind Groups
Gather together an intimate group of people to engage in conversations like never before.
Capacity: Up to 24 attendees
Purpose: Roundtable discussions
Virtual Fireside Chats
Participate in a fireside chat on stage and capture the attention of a real-time audience.
Capacity: Up to 100 attendees
Purpose: Sharing domain expertise
Who Uses Teooh
We are all community leaders. The relationship between you and your members, fans, followers and listeners is personal.