Create a Room
where you can
host your event
Step 1
Download
and open the Roomkey App on iOS, Android, Windows or Mac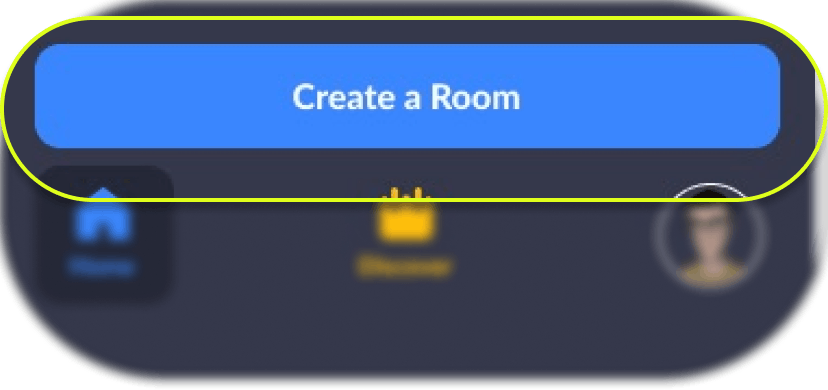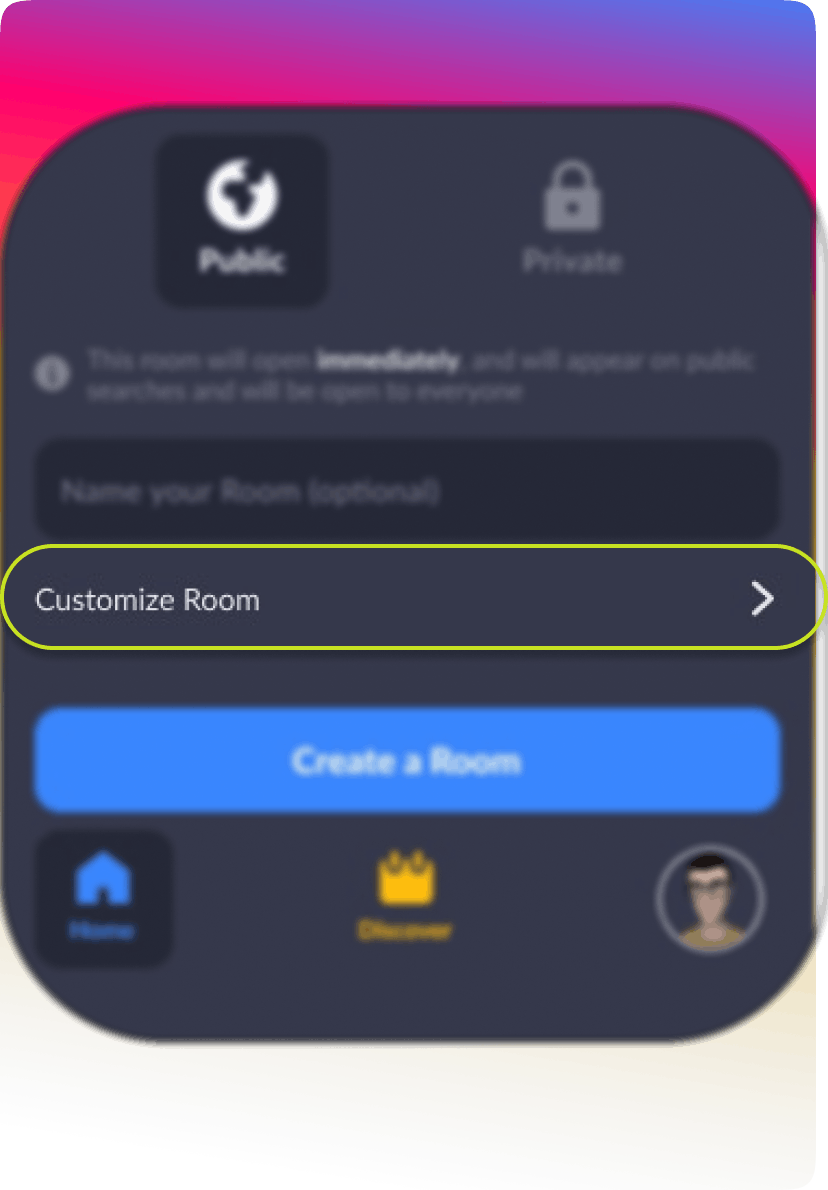 Select the time/date when your event begins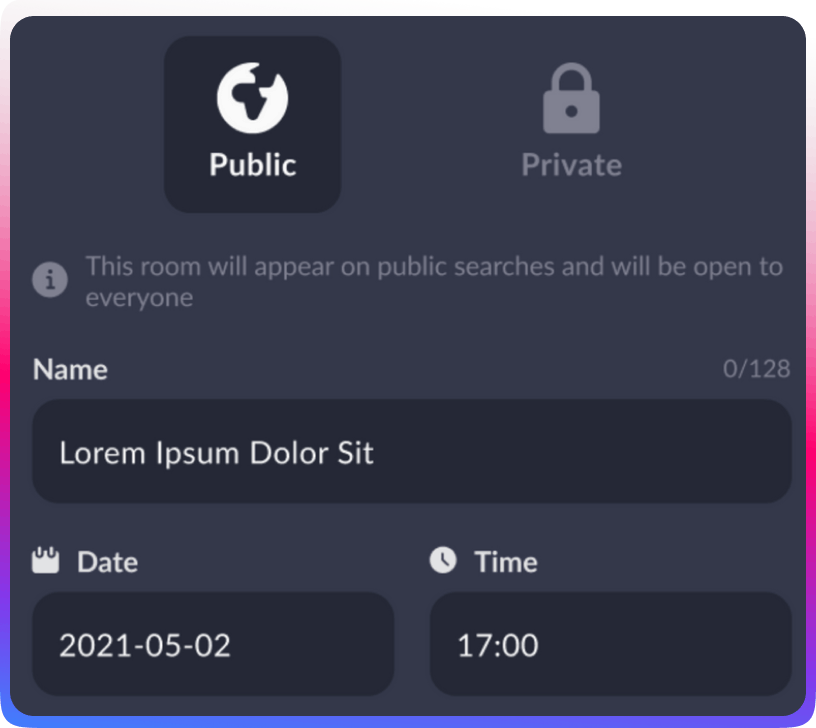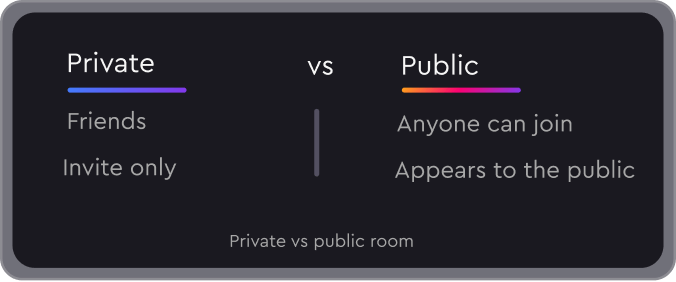 Choose between the different Rooms where you will host your event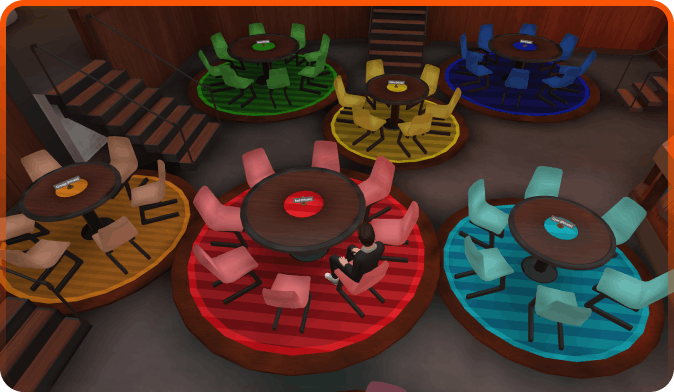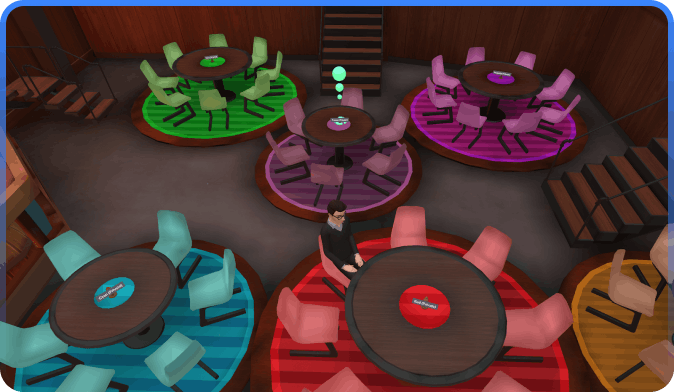 Our most popular attraction, this room combines a public stage with private tables. Allowing for yourself and the speakers to be heard when on stage, and easily transition to private table networking after the stage content has finished. Watch as attendees move their avatar between tables and enjoy a networking session with a global community.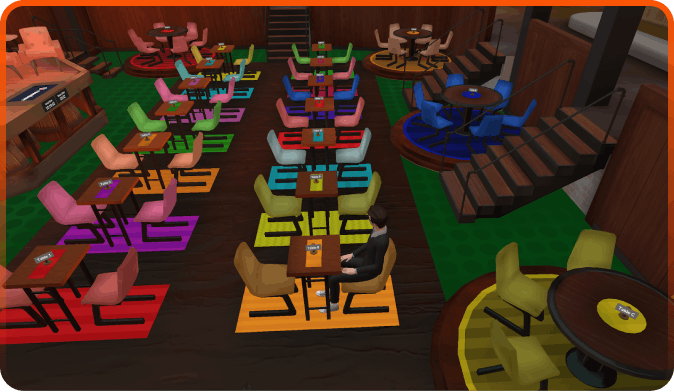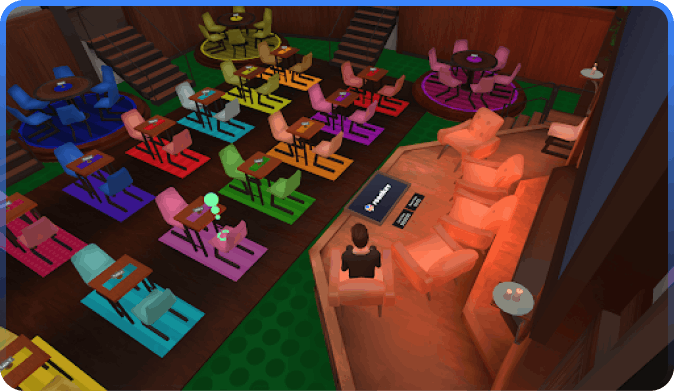 The Speed Networking Room:
This is our own spin on how you can further grow your community ties amongst members, or even bring in totally unfamiliar groups of people to play social games and meet each other. We provide you 14 private tables with 2-person seating so many private conversations can be going on at once as people have the chance to meet someone sitting across from them. The 1:1 tables are surrounded by 5 private tables of 6 seats, for those most interested to listen to group conversations rather than 1 on 1. Don't forget, there's a stage for public announcements to control the room's agenda. Host recruiting events, mixers, networking sessions, and more!
Stage - 5

Networking area - 50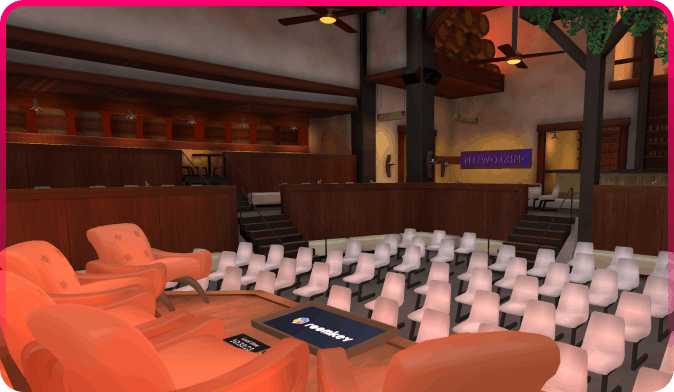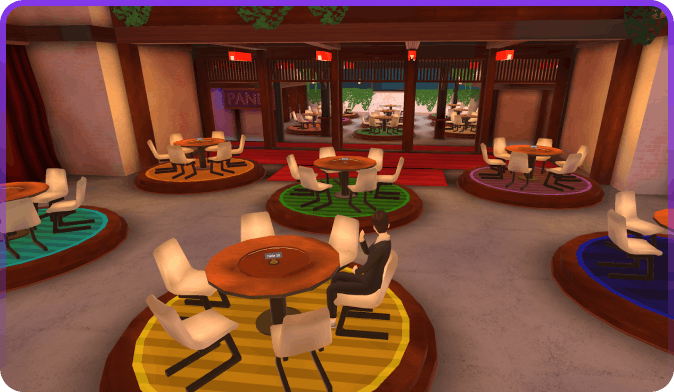 Imagine having a virtual venue with two different areas to hold 50 people.. now imagine being able to easily move groups of guests from a public auditorium area into a fireplace lit 'networking' room with private tables.
Stage - 5

Auditorium Audience - 50

Networking room - 50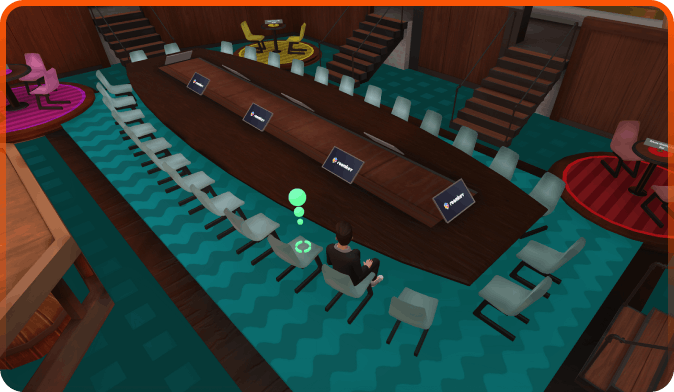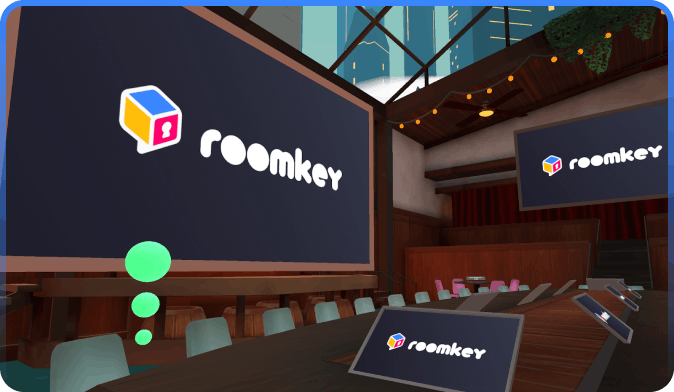 For those of you professionals running investor meetings, all hands, team stand ups, sprint planning, board meetings, and more.. this room is for you. With an oversized monitor perfect for screen sharing to your room full of 24 guests at the beautifully sprawled our board room table.
Main Boardroom Table - 24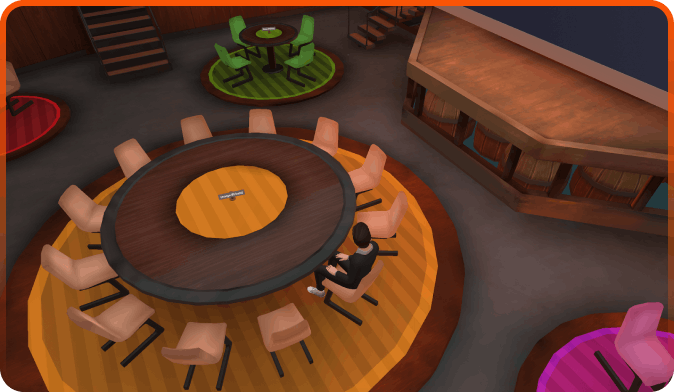 Host roundtable brainstorms, think tanks, stand ups, team meetings, personal meetings, and more. Each table is private, the main table holds 12 people, while 4 surrounding tables allow you to bounce around for further privacy.
Orange Section - 12

Surround areas - 16
How to invite your speakers or attendees
You can invite speakers while creating your room, or easily afterwards while on your event page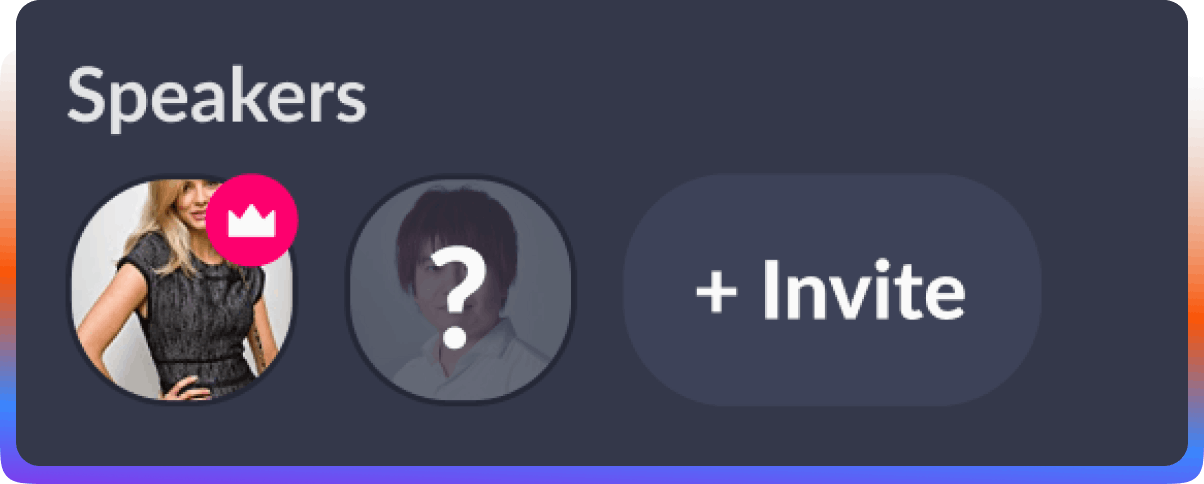 Invite attendees to get a ticket for your event by sending them this link, or inviting existing users directly from your list of followers